About The Arsht Cannon Fund
The Honorable Roxana Cannon Arsht was just the fifth woman to pass the Delaware Bar Exam in 1941, and went on to become the first woman appointed judge in Delaware. Judge Arsht was the recipient of numerous awards, including the Trailblazer Award, the First State Distinguished Service Award, and the Josiah Marvel Cup, and was inducted into the Hall of Fame of Delaware Women.
S. Samuel Arsht was a partner in Morris, Nichols, Arsht & Tunnel, and was a prominent corporate attorney who chaired the committee to revise the General Corporate Law in 1967, making Delaware a more favorable place for businesses to incorporate.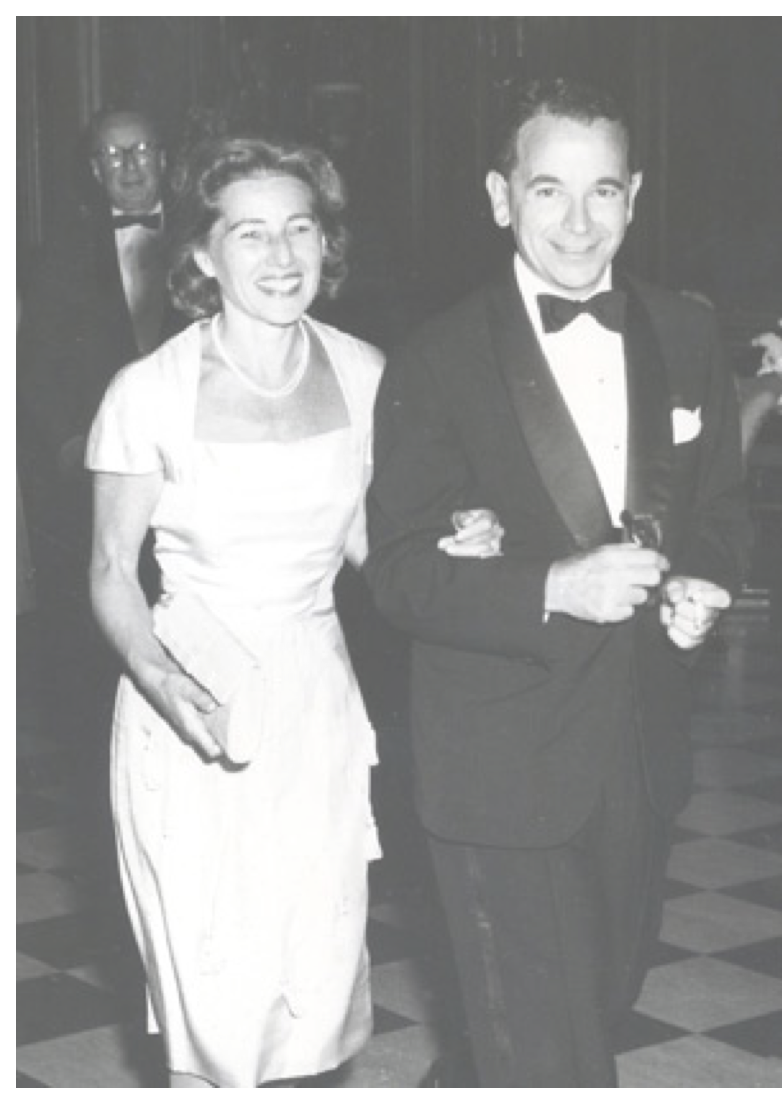 A History of Philanthropy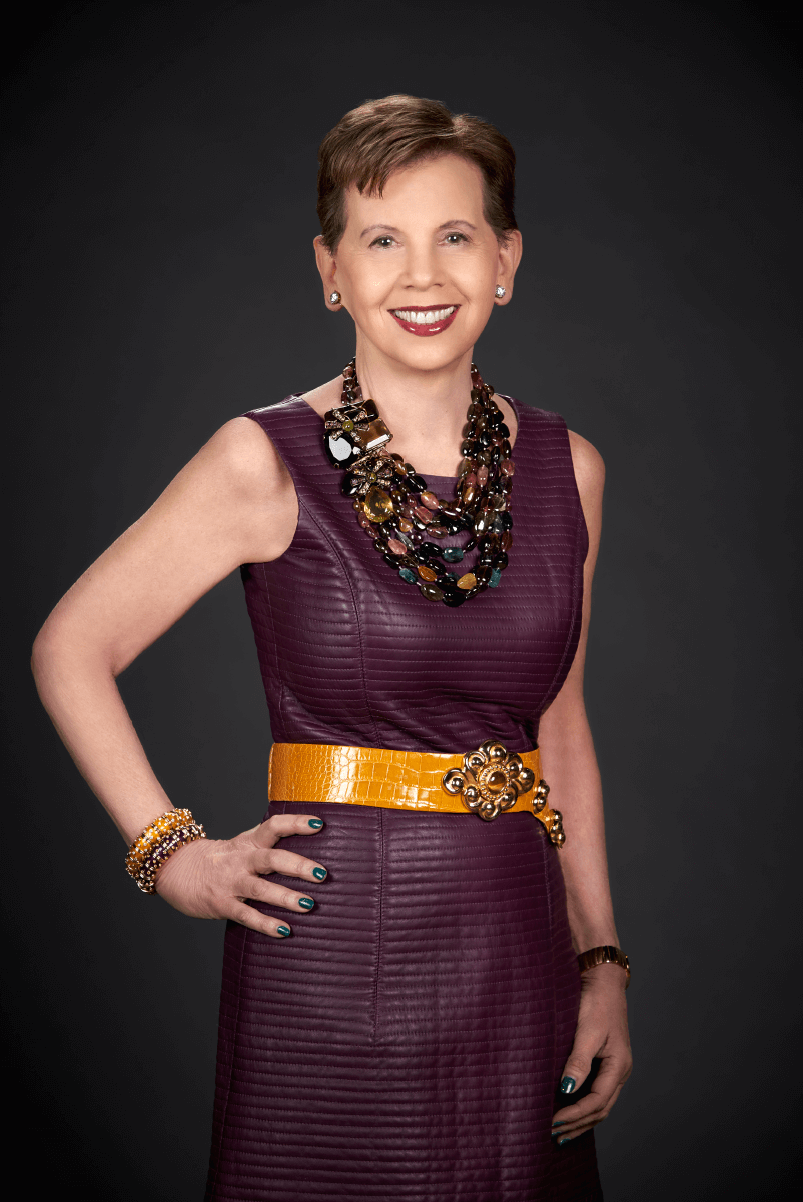 Created in 2004, the Arsht-Cannon Fund, an endowed fund at the Delaware Community Foundation, is directed by Adrienne Arsht, Chair of the Arsht-Cannon Foundation's Advisory Committee. Originally planned by the Honorable Roxanna Cannon Arsht and S. Samuel Arsht, involved citizens of Delaware who endeavored to give back to their beloved home state through their service and wealth, the fund was created to "preserve, support, protect, and defend the best interests of a civil society." The Christiana Care's Roxana Cannon Arsht Surgicenter and the University of Delaware's Arsht Hall – home of the Osher Lifelong Learning Institute –are a tribute to their charitable legacy.
Since 2004, a number of nonprofit organizations such as the Cancer Care Connection and Best Buddies Delaware have received funding to start up their organizations, assisting families facing health and intellectual deficits.
In 2007, Adrienne Arsht convened the Governor and Latino business and community leaders to create the Governor's Consortium on Hispanic Affairs. Early work included the first statewide assessment of the needs of Hispanic Delawareans. Findings (documents attached to the Grants section of this website) showed the overwhelming need to support immigrant family educational needs.
Our Work in Education
Since 2008, the Arsht-Cannon Fund has made funding of language and education programs a priority, including our latest support of Plaza Comunitaria, a Spanish literacy program provided in our libraries. Many "two-generational" family literacy programs that combine ESL for the parents with "homework help" or kindergarten preparation for their children have received multi-year support. Parent education has helped children to read and succeed in school.
The Arsht-Cannon Fund supports a growing number of educational and personal development programs for children in grades K through 12. Nemours' BrightStart and Reading Assist's Reading Corps programs help young English learners develop reading skills. Funding for interpretation and translation services that engage Spanish-dominant parents has increased the enrollment and support of their children in excellent schools from kindergarten through college.
Funding nonprofits (such as Opera Delaware, Urban Promise, Del-Mar-Va Council of the Boy Scouts, FAME [Forum to Advance Minorities in Engineering]) provides quality learning and life experiences after school. Recently, we started working with several excellent "college access" programs to increase their capacity to enroll and support Latino middle and high school students.
These intensive programs include mandatory afterschool, summer, and often, weekend classes. In 2017, funding expanded the SummerCollab to Sussex County – providing critical opportunities to turn summer learning loss into academic and personal gains.
Our investments in recruitment and development of bilingual teachers and school leaders through Teach for America, as well as our growing work in community engagement and advocacy through The Rodel Foundation of Delaware and Delaware Campaign for Achievement – influence program outcomes. In 2017-18, a series of five "English Learner Fact Sheets" is focused on increasing awareness, advocacy and funding.
Our Support of Healthcare Access
Access to mental health services continues to be a huge challenge due to the growing needs of families suffering from poverty, and deportation-associated fear and loss. Multi-year funding has been provided to many non-profits with bilingual and bicultural mental health/ behavioral counselors throughout Delaware since 2007. A 2017 grant to the Sussex County Health Coalition is dedicated to increasing school-based mental/behavioral health programs (focused on suicide prevention, drug/alcohol addiction, bullying, and other topics), while also improving access to care for Latino children.
To increase access to care, constrained by the shortage of qualified bilingual mental health practitioners in Delaware, the Latino Mental Health Workforce Program (2013-18) was designed to support graduate school tuition costs for students committed to practice as mental health clinicians in Delaware for four years beyond graduation. Funds have also been invested to support the continuing education needs of practicing mental health professionals.
Care access has benefitted by start-up funding for a few large and impactful programs, such as Christiana Care Health System's and the Latin American Community Center's Promotoras for Healthy Families Program that began in 2013; Vision to Learn, (vision screening/eyeglasses for children in high-poverty schools) and Delaware Contraceptive Access Now (education/contraceptive access to reduce unplanned pregnancies).
Over the Last Ten Years
As a result of our funding, thousands of Latinos adults and children have advanced their education, career opportunities, economic status and their health – adding up to huge economic benefits for all Delawareans.
Arsht-Cannon funding has supported new program development and program growth to serve more Hispanic Delawareans. Since 2008, over fifty Delaware non-profits became "Hispanic-serving" –benefitting by at least one year of funding for their educational and/or healthcare programs. Many of the most impactful programs received several years of consecutive funding. More amazing is the fact that many of these programs did not exist even five years ago. Several nonprofits were able to expand their programs to Kent and Sussex Counties with our support.
Over the last three years, we have worked with our partners to increase the number of bilingual educators and healthcare providers serving Hispanic Delawareans. We have invested in the preparation and continuing education of bilingual mental health professionals, teachers and school leaders through Teach for America. Recently, we have engaged in advocacy efforts to bring attention and support to the most critical educational and health issues.
Our Challenges
As we fund our nonprofit partners to increase access to healthcare and educational opportunities, we have become increasingly aware of limiting policies and financial and human resources. For example, Delaware is one of four US states that does not fund support needed by over 10,000 (K-12) English Learners, 75% of whom are Spanish-speakers. Many of these young citizens require intensive support to learn in the absence of bilingual teachers in their classrooms.
A growing challenge has affected the health and education of immigrant families. Access to, and participation in, established programs is decreasing as many immigrants are afraid to congregate -paralyzed by thoughts of deportation and losing what is valued most – their families, homes and livelihood. While needs for healthcare is increasing, fewer people are accessing the care they need.
Often, children experience chronic stress – worrying if their parents will be home when they arrive after school. It is hard to assess the impact of anxiety and fear on learning. Parents are less likely to walk their young children to school and engage with their children's teachers. Learning and participation in school-based programs are impacted by the increased transiency and school absences.
Forging Ahead
As we look towards the future, the Arsht-Cannon Fund, in partnership with nonprofit organizations,
Assesses the needs, challenges, and opportunities experienced by Latino families as well as the social and political environments that influence their health and learning.
Increases the quality and growth of the most impactful educational programs

– Identifying strategies that increase learner recruitment, retention and long-term impact.

Strengthens parent engagement in their children's education, psychosocial development, and pathways to independence.
Supports the preparation and hiring of more bilingual and culturally-sensitive educators and healthcare providers.
Improves access to healthcare through collaboration with health systems and community providers – exploring the use of technology to connect patients/families to providers.
Collaborates with trusted nonprofits associated with local community institutions such as schools, libraries, parks, and churches to increase accessibility for education and health services.
Connects with non-profit providers, funders, and private and public partners to facilitate and fund collaborative programs and services. Expands the understanding of the culture and needs of Hispanic Delawareans.
Educates and engages community members and organizations to advocate for public awareness and policy development.
Uses new funding strategies to influence the growth, revision, and direction of programs. These include:

small, short-term program development/revision grants,
2-year funding for a limited number of established programs,
renewable grant options

(up to 3 consecutive years) for programs that meet/exceed their goals,

possible Requests for Proposals

(RFP) to stimulate program growth in specific areas, and

grant decisions made annually for funding July 1- June 30 with proposal deadline of April 1

– with exceptions made in certain situations.
As a result of this work, the Arsht-Cannon Fund will fund programs, aligned with the mission and goals, which have the greatest impact on the largest number of participants.
November

2017

Collaboration with Rodel and UnidosUS on English Learner advocacy work

April

2016

Christine Cannon, ED, won Estrella Award at the first Delaware Hispanics Awards

May

2014

The Latino Mental Health Workforce Program began for the purpose of improving access to high quality mental/behavioral health care.

May

2013

Arsht-Cannon Fund's Executive Director is honored with the Discover Award while the Arsht-Cannon Fund receives the 2013 Community Partner Award from Girls Inc.

April

2013

Promotoras for Healthy Families program, a collaboration between the Christiana Care Health System and Latin American Community Center, began with a grant of $104,000.

October

2012

Arsht-Cannon Fund's Executive Director receives the Hispanic Community Hero Award from the Latin American Community Center, in addition to tributes from the Office of the Governor and the Delaware House of Representatives.

July

2012

Arsht-Cannon Fund's Executive Director elected to a three-year term on the Board of Directors of the National Council of La Raza.

September

2011

Governor Markell established the Delaware Hispanic Commission to expand and improve representation of, and advocacy for, Delaware's Hispanic community, combining the work of the Governor's Council on Hispanic Affairs and the Governor's Consortium on Hispanic Affairs.

October

2010

Arsht-Cannon Fund awarded Gonzalo Martinez Award for Philanthropy from La Esperanza.

May

2010

Nemours' BrightStart! Dyslexia Initiative brought to Delaware with a $300,000 grant over three years.

April

2010

Second group of grants to non-profits providing ESL programs given by the Delaware Governor's Consortium on Hispanic Affairs with total of $250,000 from the Arsht-Cannon Fund in 2009-2010.

April

2009

First group of grants to non-profits providing ESL programs given by the Delaware Governor's Consortium on Hispanic Affairs.

March

2009

Issue Brief (Delaware's Hispanic Children & Families) released by Kids Count in Delaware.

October

2008

Publication of in-depth analysis of Delaware's Hispanic Needs Assessment (supplemental report); Three Delaware Hispanic Issue Briefs (Health, Education, Economics) disseminated.

August

2008

Press Conference at Arsht Hall to release findings of Delaware's Hispanic Needs Assessment to the public.

September

2007

Bendixen & Associates began data collection for Delaware's Hispanic Needs Assessment.

April

2007

First meeting of the newly created Delaware Governor's Consortium on Hispanic Affairs.

March

2007

Best Buddies Delaware started with a grant from the Arsht-Cannon Fund of $750,000.

August

2006

Adrienne Arsht worked with Governor Ruth Minner to create the Governor's Consortium on Hispanic Affairs to fund programs needed in Delaware's Hispanic communities.