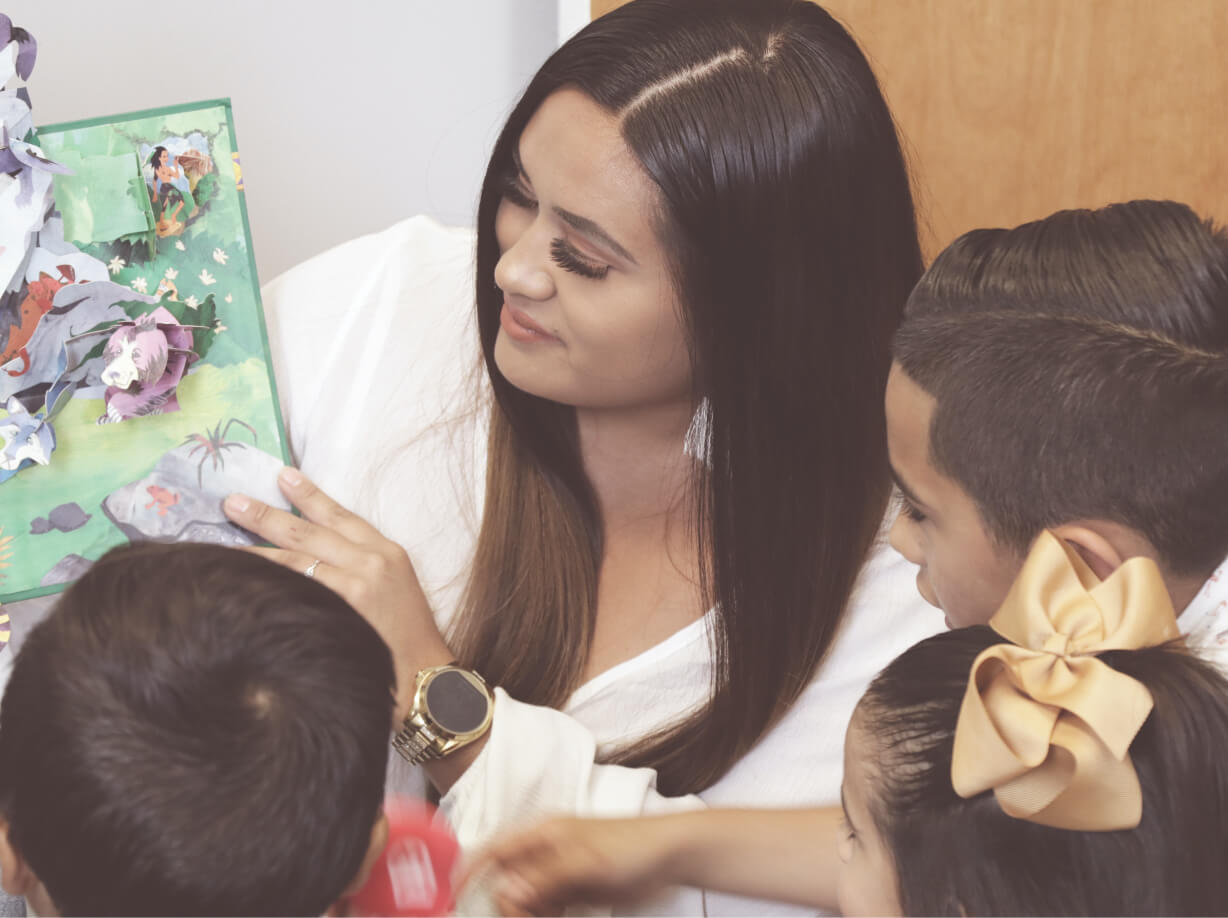 The Arsht-Cannon Fund
supports education
Language Learning and Family Literacy
Pre-K through College Preparation and Career Planning
Arts and Culture Education
Health Supports to Learning
Educational Advocacy
Community Collaborative Partnerships
01
Language Learning and
Family Literacy
Since 2008, a variety of language learning and literacy programs have been funded. These have included ELL, ESL as well as Family (2-generational) and Spanish literacy programs.
Sussex Tech and Polytech Adult Education – Family Literacy programs
ESL@LCOS Family Literacy
Literacy Delaware ESL and PLEAS program
Latin American Community Center – adult-focused
New Castle County Libraries – Word Wise Communication Circles; Spanish literacy
Benefits of
Language Learning
Immigrant integration; citizenship opportunities
Continuing basic education; earn GED; post-secondary education
Workforce training, employment and career advancement
Improved wages and economic security; move out of poverty
Support for children's learning and school achievement
Development of bilingual abilities and celebration of cultural heritage
Improved health, access to care and resources
Contributions to Delaware's workforce, economy and quality of life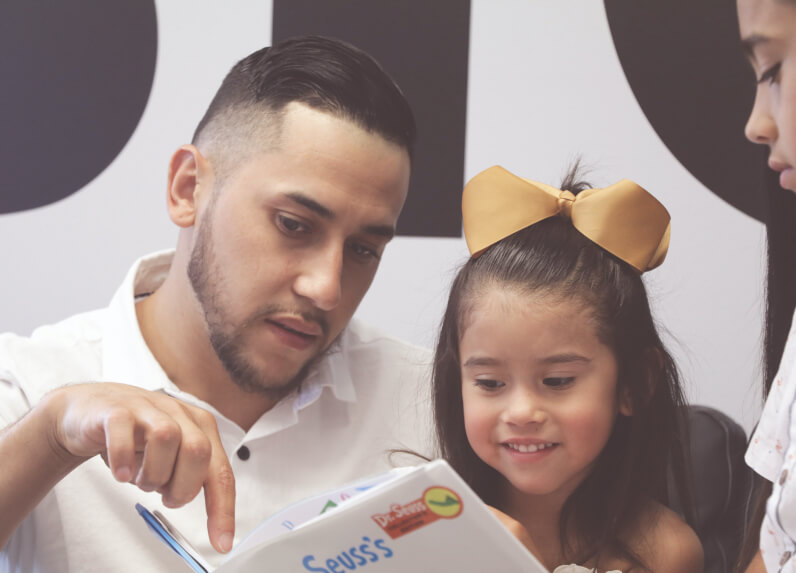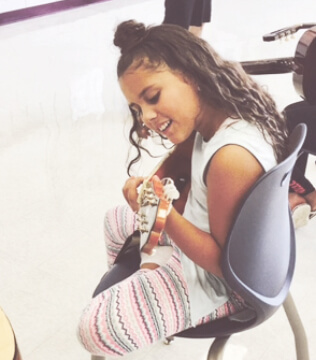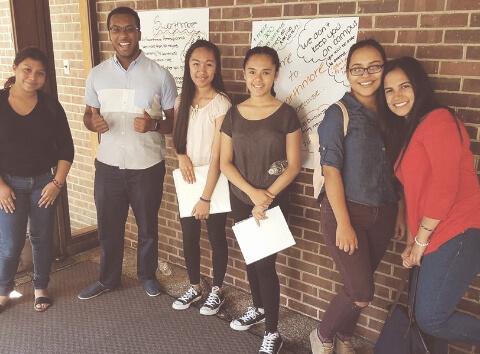 02
Pre-K through College Prep
& Career Planning
K-3rd Grade Reading Support
BrightSTART! Nemours Children's Health
Primeros Pasos – Dual-language Learning Program
Reading Assist – Reading Corps
Delaware Readiness Teams – Rodel Foundation
College Access
Teen SHARP
College Ambassador Program
Delaware Goes to College Academy
Leading Youth Through Empowerment –LYTE
Nativity Prep School of Wilmington
After-School and Summer Programs
La Casita – First State Community Action
21st Century Fund/ Sussex Tech after-school program – Bridgeville K-6
Del-Mar-Va Council BSA – Hispanic Outreach
FAME (Forum to Advance Minorities in Engineering) (grades 4-6)
Urban Promise Wilmington
Summer Learning Collaborative
03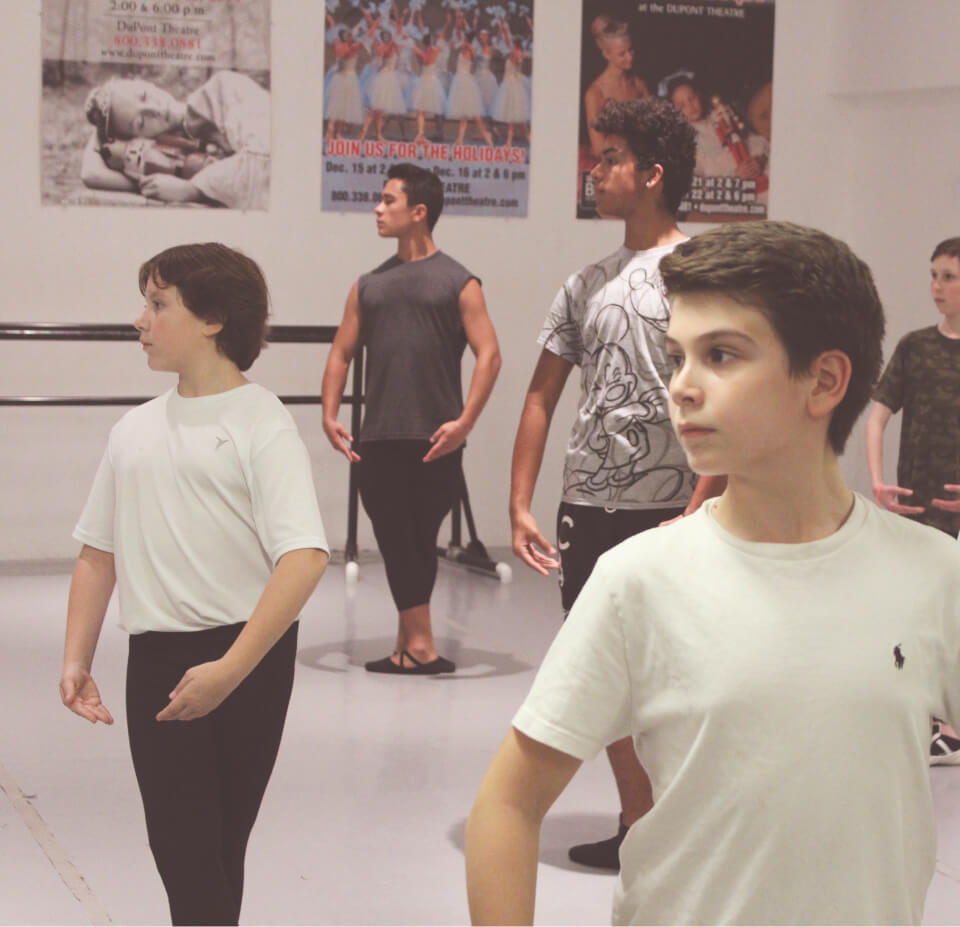 Arts and Cultural
Education
Wilmington Ballet Academy of Dance
Opera Delaware
Delaware Art Museum
Delaware Theater Company
The Delaware Contemporary
Hispanic Heritage Days – Library celebrations
04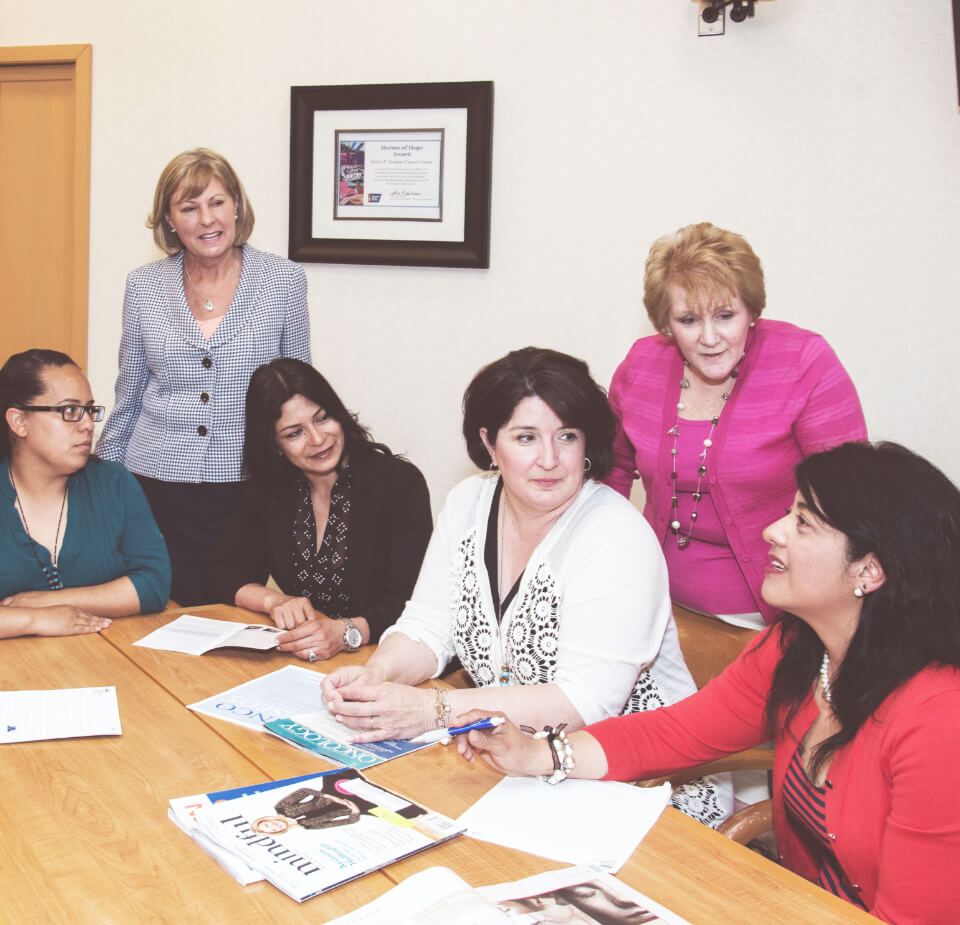 Health Supports to
Learning
ChristianaCare -Promotoras for Healthy Families
Vision to Learn
Bilingual Mental Health Care:

The Family Counseling Center of St. Paul's
NAMI-DE
Latin American Community Center
La Red Healthcare
Sussex County Health Coalition – School-based mental health care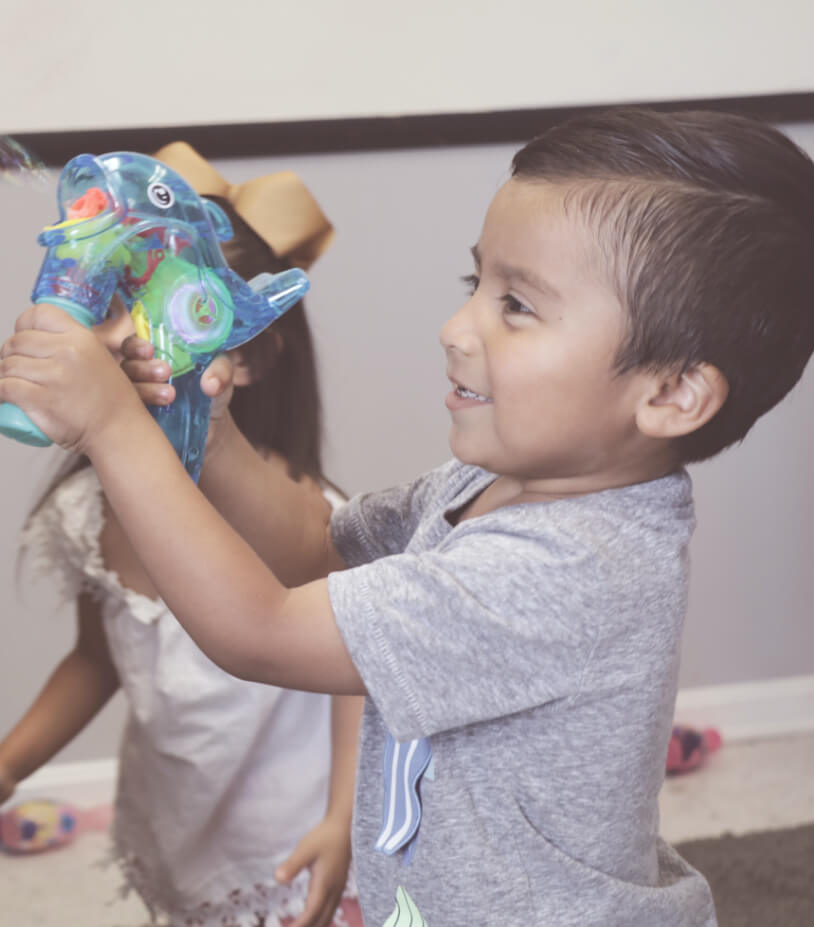 05
Educational Advocacy
Insuring our Future
Educational Advocacy and Equity Involves:
Latino family engagement through awareness and community organizing
Funding and policy changes
Recruiting and educating bilingual teachers, counselors and school leaders
Increasing public awareness of ELL student statistics (including descriptive and outcomes)
Linking education to the multiple benefits to employment, economics, health - improved life quality for all Delawareans
Our Investments of Work and Funds in:
Delaware CAN (Campaign for Achievement Now)
Funding and policy changes
Delaware Hispanic Commission
Education Equity Delaware
UnidosUS
The Education Trust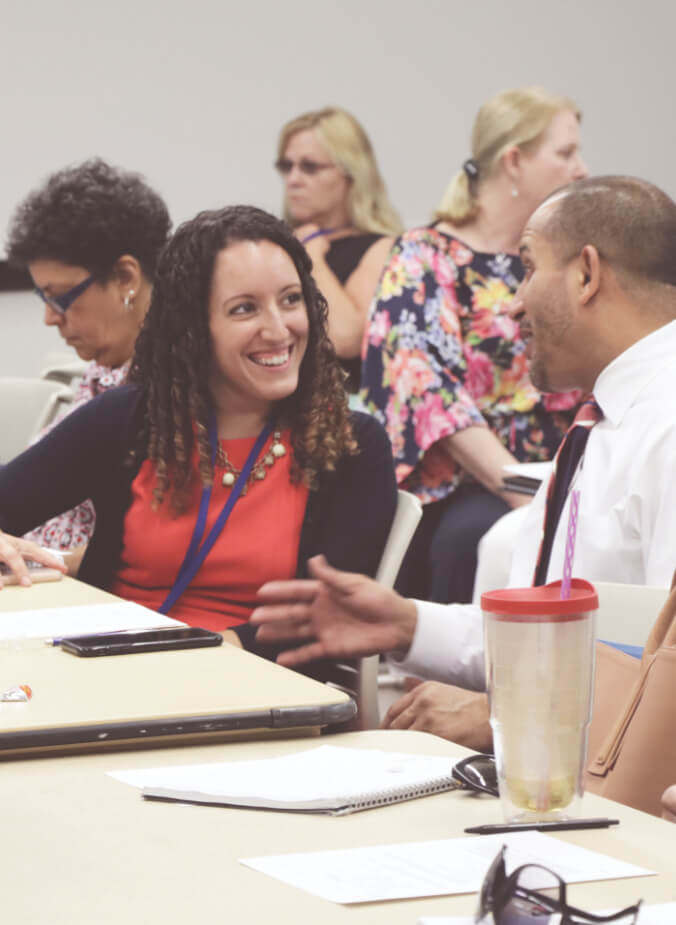 06
Community Collaboration
Partnerships
La Colectiva de Delaware
Envisions an empowered, trusting and connected Latino community. Inspires, advances, and facilitates collaboration among community partners to create programs that improve the lives of Latino families in Southern Delaware.
Sustainable impact demands.
Community engagement
Research- and knowledge-based approaches
Trusting relationships between partners
Education Equity Delaware
Education and leadership
La Colectiva de Delaware relies on…
Started by ACF, La Esperanza, Matt Haley Trust Fund and is based on:
Belief and trust in collaboration and collective impact
Engagement of Latinx community and its leaders and supporting nonprofits and government agencies
Funding for leadership and communications support, design and pilots (initially provided by ACF, La Esperanza and Matt Haley Trust)
Research on local community ("Perspectives on the Latino Population in Sussex County DE") and national best practices