'Safe place': Art classes foster healing for Delaware cancer patients, English learners and people living with trauma
August 20, 2022
Three years ago, as retired teacher Elle Sheaffer struggled through intensive treatment for breast cancer, she found solace in an arts program at the Delaware Art Museum.
"I just felt a comfort, a safe place'' while drawing, painting, and making patterns with other survivors, Sheaffer said of the Healing Through the Arts initiative. "They knew what you were experiencing, and it wasn't that we had to talk about our cancer. But it just gave a healing atmosphere where you could be vulnerable to your feelings."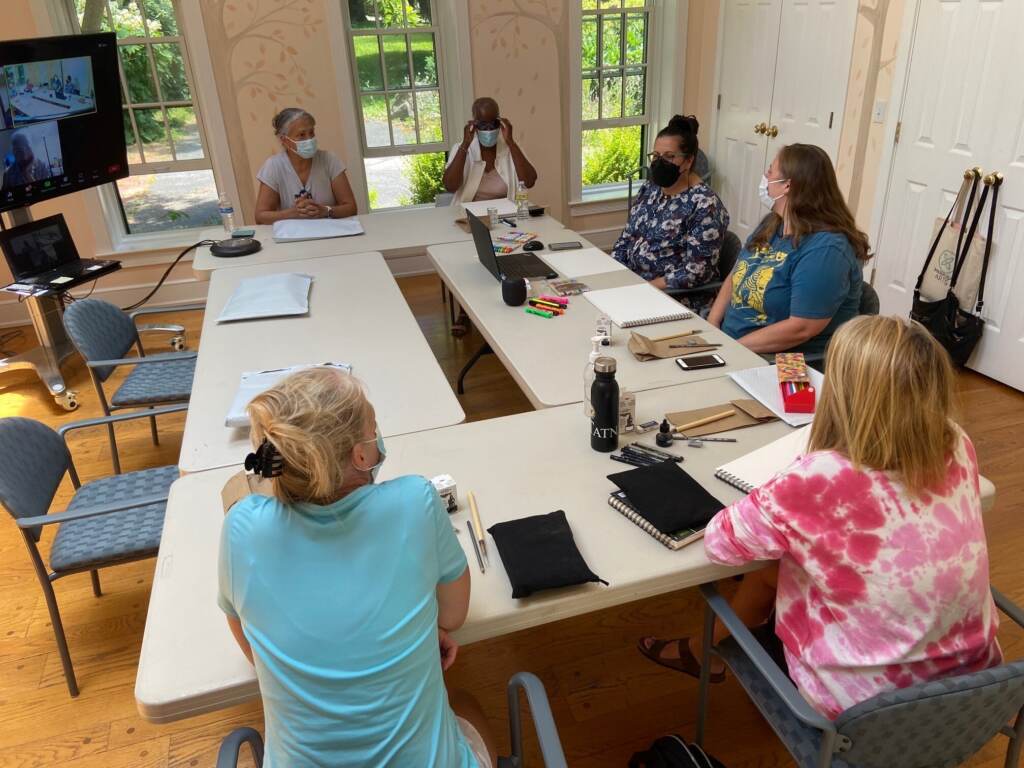 Through the coronavirus pandemic, Sheaffer participated virtually in the program. Now she's back to doing some sessions in person. She's also become friendly with the program's co-founder Vanesa Simon, an artist and fellow breast cancer survivor.
Sheaffer says Simon explained to her that "there's not any mistakes" in the art she created. That advice and more insights Simon provided helped "reframe my thinking, not just about drawing on a page but in life. Things come along and you have a choice of how you handle it. And you can go forward, go forward as best you can."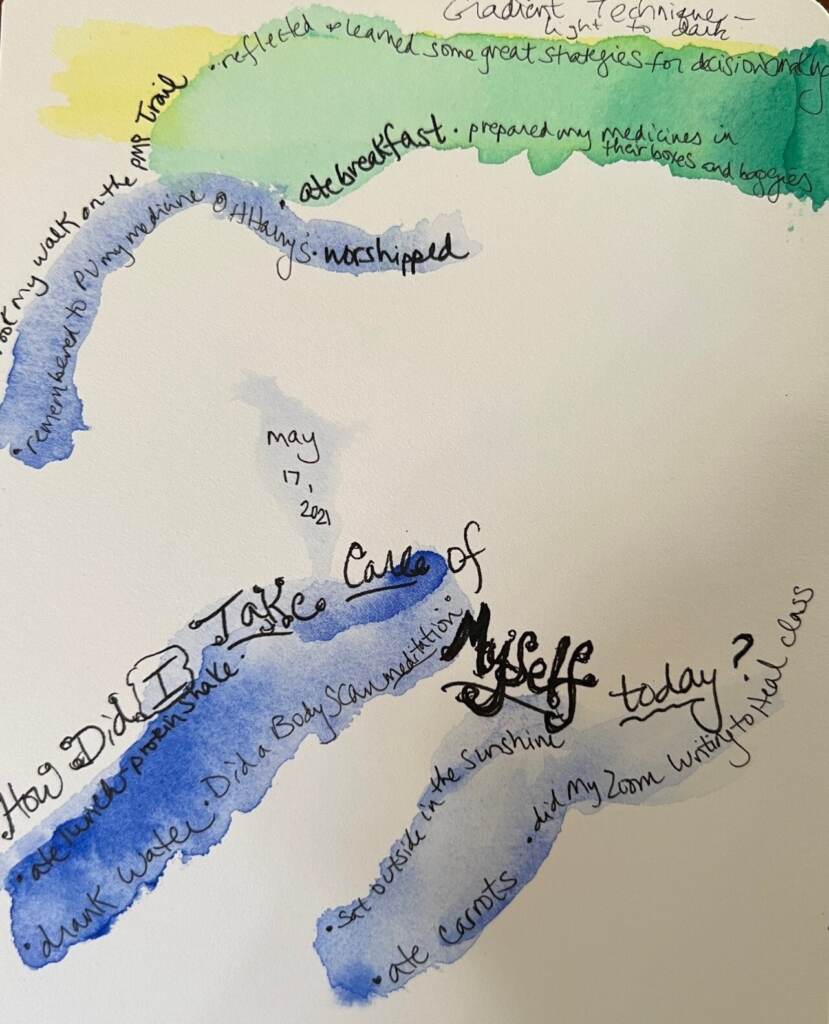 The success of Healing Through the Arts, which has several hundred participants annually, has allowed it to grow and expand. No longer just for people with cancer, the program has branched out to community centers and has sessions for the Spanish-speaking community as well as grandparents, veterans, and people affected by trauma such as social conflicts and domestic or gun violence.
Simon owns Mariposa Arts, which aims to make arts more inclusive, regardless of a person's economic or social status. She says the evolution of Healing Through the Arts has been an organic one, stemming largely from the isolation so many people experienced over the last 2 ½ years from COVID-19.
"It became so evident to everybody that we all need ways to cope with stress,'' Simon told WHYY. "Through the pandemic people very naturally were turning to the arts."
The work with Latinos, most of whom are English learners, is founded in large part by a $30,000 grant from the Arsht-Cannon Fund at the Delaware Community Foundation. The money pays for instructors as well as art supplies.
The message for those who attend, for whatever reason, is that art is a creative outlet to foster growth and, if needed, healing.
"It really is something that can be helpful," Simon said. "We're not going after mastery of any one form of art. We're just presenting it as a possible tool and seeing what resonates with people."
"I think we find success because we're trying to present it in a way that's very friendly, that's not threatening," she said.
Rebecca Howell, manager of creative engagement for the museum, agrees.
"We talk about art being part of the toolkit for wellness,'' Howell said. "We are not offering art therapy. There's no counseling sessions. We're really giving people tools to help them process what they're experiencing, whether that's a medical trauma or an environmental trauma or just the lack of resources."
Healing Through the Arts reaches out to Spanish speakers
Serendipity provided the spark for Simon's alliance with the museum.
In 2016 she participated in the museum's storytelling program on immigration. While there, the native of Argentina took an interest in an exhibit featuring Latin American artists, and met some museum employees and contributors.
"The museum, very graciously, asked me if there were any programs that I had any ideas for,'' Simon recalled.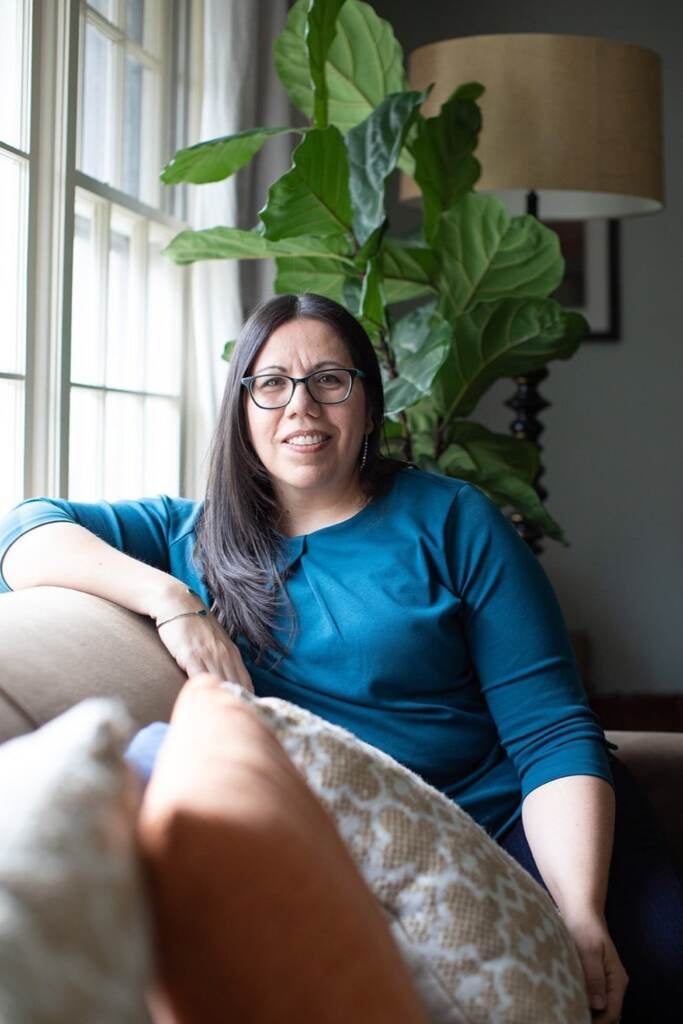 Simon actually did, through her friendship with Luisa Ortiz, one of the artists she met through the museum. Ortiz had a family member with cancer.
"We came up with the idea of offering art for cancer patients and survivors and their caregivers, because the families really do go through a lot as they're watching loved ones," Simon said.
Simon and Ortiz, who are bilingual, decided to reach out to the Spanish-speaking community to provide a creative outlet for those men and women with cancer.
One of the three workshops at the outset was taught in Spanish, but over time Simon  decided English language learners needed more support with other life issues. Those sessions began this year at several locations, including Wilmington's Latin American Community Center.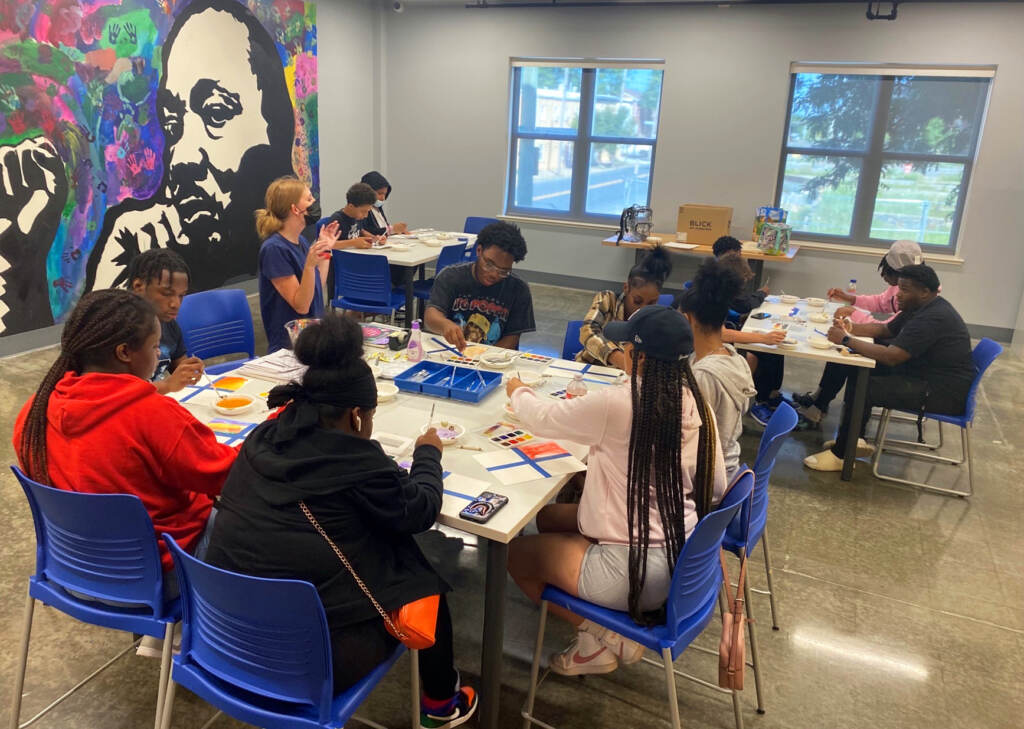 "I'm proud of that because not only do people face hardships when they're going through health emergencies, when you are here as an immigrant or don't speak the language, there's a lot of stressors that people face just living life here," Simon said.
"And I'm very familiar with that as an immigrant. And I feel really passionate about offering the tools for stress management for Spanish-speaking participants."
Sheaffer, who still has another surgery to undergo later this year, says the program can benefit anyone who is struggling, regardless of issues they face.
"These emotions are really important to express because so many times you suppress all that stuff, or I did anyway,'' Sheaffer said.
While Healing Through the Arts is not a traditional support group where people feel compelled to discuss their personal situation, such exchanges occur naturally as people bond over art, she said.
"It's definitely a camaraderie, like an unspoken kind of love for each other," Sheaffer said. "Like an energy that you felt in these classes [led to] longer conversations other than just introducing yourself and maybe saying, you know, I'm a three-year breast cancer survivor."
That's the intention, Simon stressed.
"Most people that come to our workshops, they would never say that they're creative people,'' she said. "Just the simple act of participating and creating can really be helpful for us."
Source: WHYY PBS